Amplify  Your  Light
Energy  Journey
become a magnet for love and positivity
An Immersive transformational journey with
432HZ high frequency music
Raise Your Energy Vibration to Magnetize Positivity
Release Blocks and Heavy Emotions Painlessly
Ignite Your Divine Purpose with Support From the Universe
Raise  Your Vibrations
shine at your fullest power!
In this session I take you through an effortless full chakra system and aura cleanse and upgrade
where we cleanse out the "energetic dust bunnies" and "darkness" that may have kept you from your true light.
I bring you an infusion of new high vibrational light, to bring more sparkle and joy to your journey, and make you magnetic to positivity and love!
This is my go-to daily session, and when used over time the effects magnify!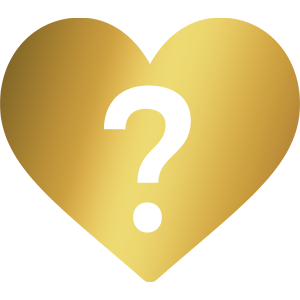 Do you feel lackluster or like you could use more oomph, vitality, inspiration, an infusion of positivity?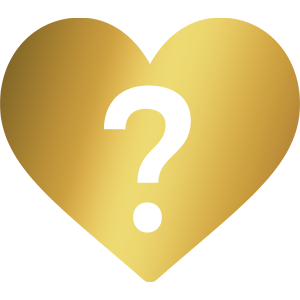 Have you been having issues with others, work, finances or your own inner state – conflict, self doubt, patterns of recurring lack, frustrations?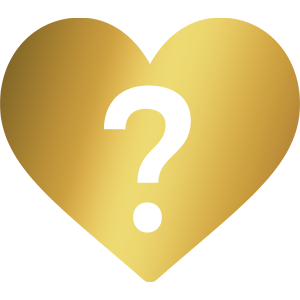 Do you have a relationship that may have gotten clogged up in difficulty, conflict, hurt?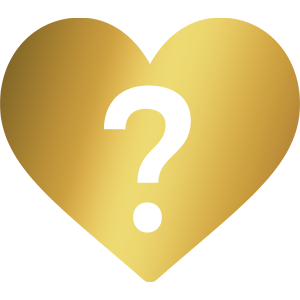 Do you want to zoom things to the next level on your journey – to bring in more light, sparkle, ease, flow and positivity?
The session will help you with this and more…

Remove the holdbacks to unlock your inner light – so you shine at your fullest power!
I take you through a gentle yet deep cleanse, giving you a major infusion of new positive energy to shift you higher!
We hit the restart on relationship issues, and shift your alignment into a high vibration to create harmony between you – no matter what's happened before!
We release patterns of stuckness and congestion, and infuse with refreshing, fortifying new light!
We add magic and a powerful dose of ultra high vibrational energy to boost your forward path with juicy, happy vibes!
Discover this and so much more in the session…

Powerfully raise your vibration
In addition to the powerful energy work we take you through, this channeled session is set to 432hz music, which is often called "Nature's Healing Frequency"…
Known to ease anxiety, bring down heart rate and blood pressure, and generally have a soothing effect, promoting a sense of peace and well being.
It is said to assist the body and our energy flow to harmonize and function better, even assisting the release and transmutation of negativity.
How you will feel afterwards
In general you'll feel refreshed and lighter on a deeper soul level – because we'll have performed a full system "tune-up"! This makes you feel much more at peace, relaxed and well first of all…
But my favorite thing about this session is I hear from so many people that it causes *TANGIBLE* "real life shifts" very quickly.
Examples are, love interests suddenly becoming more devoted – reaching out "overnight" after a long time of not being in touch, job opportunities showing up, a hesitant partner suddenly being much more eager, a complicated relationship being smoother and happier, people being more friendly and approachable…
In short, outer manifestations of you being in a super high vibration, attracting many different kinds of positivity!
Amazing
"I can already feel the difference in my energy by following your routine!"
– Brandon

I'm so grateful
"My behavior is changing, my vibe is rising and I can't wait for everything that is about to unfold. I'm so grateful"
– Chris

You are truly gifted!
"I just purchased your clearing session and may I say WOW! You are truly gifted"
– Emma

About  Cassady
bestselling spiritual author, lightworker and intuitive healer
With an academic background in psychology and history, Cassady's unexpected spiritual awakening connected her with the love and support of the universe. Since launching her blog 5 short years ago, Cassady's work has gone on to reach millions of readers worldwide. After receiving the direct guidance, support and love of the universe changed Cassady's life beyond recognition, she now wants to share that help with others.
Through channeled writing, guidance and healing sessions, Cassady's work focuses on empowering people to unlock their divine purpose, connect with their intuition and live their highest path…
Frequently Asked Questions
Is energy healing for me? What can I gain from this?
Everything in this universe is energy – us included! So when we shift our energy, we can ultimately change our lives, relationships, finances – anything inside and around us. I would recommend energy work to every single person on the planet for that reason. With energy healing tools we can literally remove any negative charges that have been creating struggle, lack and limitations – both in our love relationships and your life in general. Clearing negativity will actually lift your set point vibration over time, aligning you more and more with positivity and abundance in all ways. So put simply – energy clearing tools can help you in every way you can imagine! My sessions are designed to help you create the life of your dreams!
I've tried other meditations and sessions before and they didn't work - what makes this different?
Many meditations or courses will give you relaxation, or information and answers but don't actually have the capability to change things around in a practical real life way. That's why my sessions are so different and why I'm so passionate about energy work – with these methods we actually re-wire your being, clear out old blocks, remove permanently the negativity that's been clogging up your system. It's not just theory – it works on a practical level. What really sets my work apart is, I don't just tell you information – I take you step by step through eradicating negative energy programming, blocks and issues and instil within you new positive energy programming to uplift you for good. We radically recalibrate your system so that you'll get real life tangible results that last!
What if my life is OK already? Will I still benefit from this? 

Yes, absolutely! If your life is already pretty good, you probably stand to gain the biggest value. You'll be able to truly take things to the next level! I can promise you one thing: you WILL learn new techniques that allow you to go beyond what you thought was possible! So if you want MORE of the good stuff, this is absolutely the right choice for you! Plus, mastering and uplifting your energy will also give you more vitality in general, more zest for life, more happiness and this will lead to incredibly positive changes in all areas of your life. If you're still unsure, try the Free Heart Activation session and experience the kind of work I do – at no cost.
Do I need any prior knowledge or experience in energy healing to do this?
No! You just need yourself and an open mind. I guide you through everything step by step. You can easily listen and read anytime you want. It's easy and hassle-free, so simply enjoy and have fun with it!
How can I find out if this will benefit me?
Ask yourself what your intuition is "saying". Do you feel excited, tingly, optimistic, light and sparkly about doing this? That's your soul, your intuition communicating about what will be best for you. If you're still unsure, try my Free Heart Activation Session so you get to begin to feeling the tangible effects of energy healing before you move further.
Will this work affect other people in my life?
Absolutely! This is one of the biggest benefits to working on our energy – when we shift into a higher state, we draw out different kinds of interactions and dynamics with others. Other people are always responding to our energy, and when we're in a high vibrational state we experience more harmony and ease with others, and with our life's circumstances. The ancient saying "as within, so without" truly does apply – when we are at peace, whole within, in light and love, we attract an outer mirror to that inner positivity. Even if we had issues previously.
Can I pay in installments?
Yes, absolutely! Simply check out through PayPal and you'll get the option to pay over time via their system. It's 100% safe and secure, and they help you set it up.